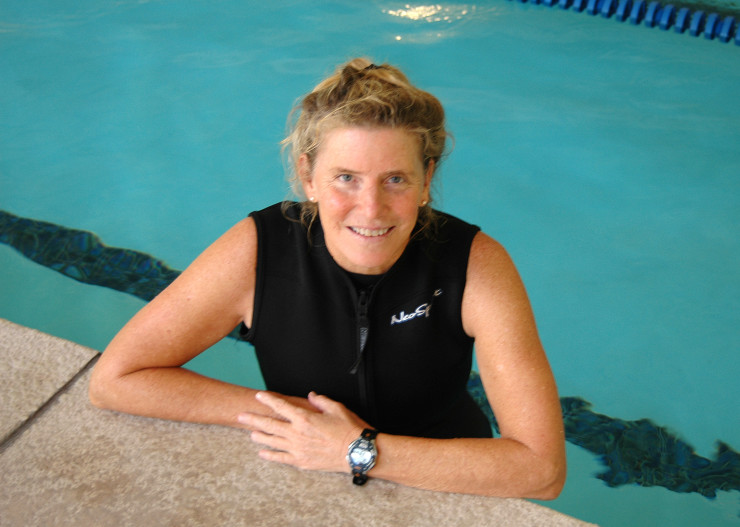 Learning aquatic skills for water safety and personal fitness is an opportunity for self-discovery. My approach embraces the whole person with the intent of developing physical attributes including strength, speed, power, endurance, and grace.
I believe that swimming lessons should be fun, effective, and individually paced, whether in a private lesson setting or a group class. I use a step-by-step approach to reach an end goal.
My method of  instruction centers on personal connection with each student. This sets me apart from other instructors, along with my ability to read the intricate subtleties and nuances of what each person needs.
My role is to hold the space and vision for what is possible and, by doing so, gently guide students towards their potential and capacities. In addition, I value enhancing each student's life beyond the pool by providing learning experiences that build confidence, self-esteem, discipline, and perseverance.
My lifelong connection to water has been a centerpiece of my life. Even though my competitive days are now behind me, in my 50s I continue to swim weekly on my own and with Boulder Aquatic Masters in the summer.  My goal is to pass on to others my love of water.
The longevity I've experienced as an athlete and an instructor is a result of a balanced lifestyle that includes a meditation practice, an organic, whole foods diet, exercise, and striking a balance between work and play.